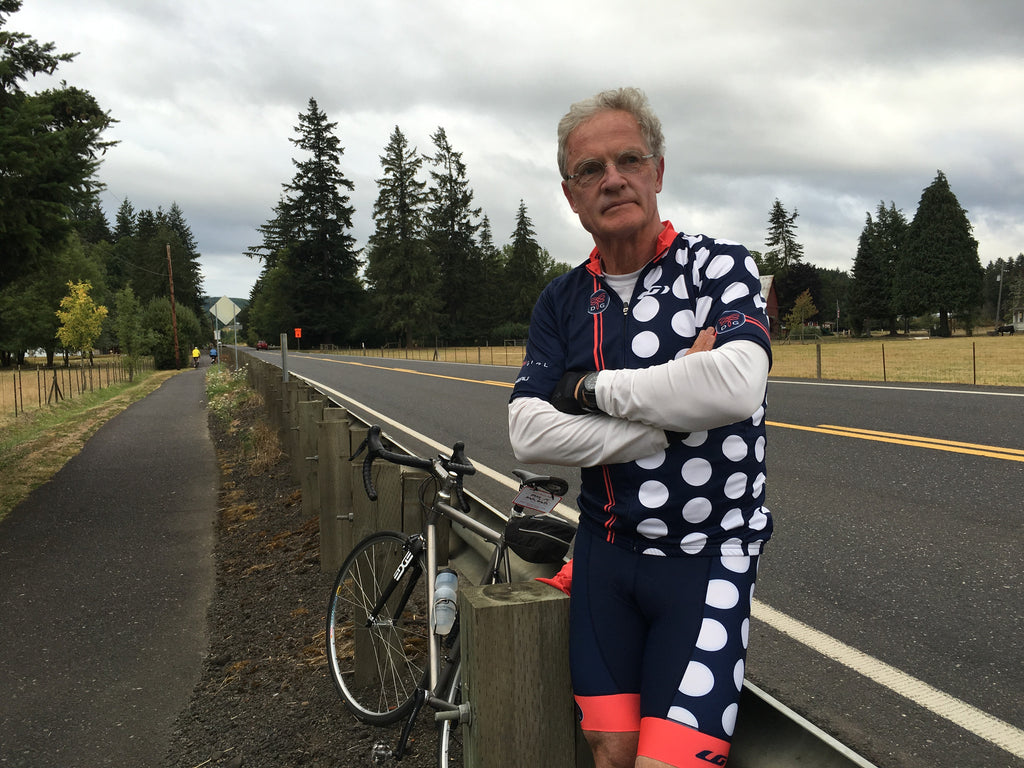 We're so happy that MEN love our designs too! 
And please, don't be the guy in the RadioShack jersey...
Throughout an extraordinary day in Provence, we kept hearing John (third from left) say, "I'm not sure what's going on; I feel like everyone is having a better time than I am out here today..."
John says he's never been happier. 
There is so much MAGIC that happens in Dots!
You might break out in a dance, like Jeremy:
You might jump in a water trough (also like Jeremy):
You will probably ride (and climb) like the wind, like Johan on Col d'Iseran:
OR...
You just might end up with a fabulous group of new friends... IN FRANCE:
AND LET THE MAGIC BEGIN!