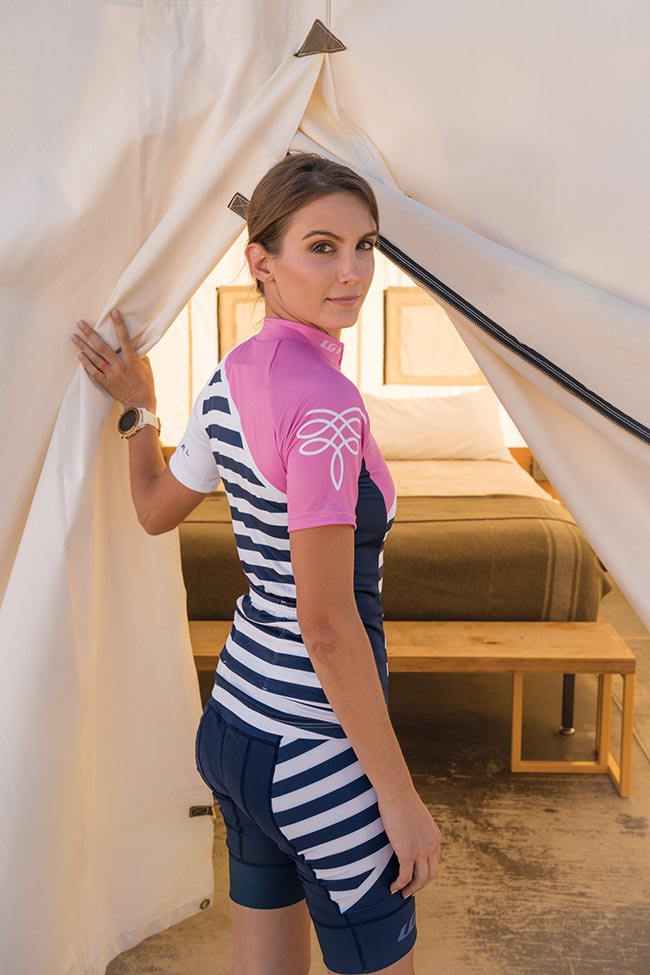 The French have always been fierce on two wheels.
I mean, they created The Tour de France, the most iconic cycling race in the world.
The French are also fierce in fashion.
And food.
And love.

The first time I flew to France with a bicycle I had no idea it would grow into a love affair. Soon I was organizing bike tours to the Alps and Pyrenees, where we watched the polka dot jersey (awarded to the best climber of the Tour) float over the highest and most arduous mountain passes.

Then came our very own polka dot jersey, which has evolved and is still going strong in multiple colors. This jersey remains a (our) signature on any road, flat or steep.


Finding it hard to resist France, off I went to different regions,
always with a bicycle, which led to new kit designs...


We have four cycling kits inspired by our travels in France, one an ode to the Tour, one with a nod to classic French stripes (Where Did the French Get Their Stripes?), one inspired by Basque linens, and one celebrating the glamorous mediterranean.
We have re-stocked these kits for Holiday! Get them while you can. As you know our gear goes fast! 
For those of you who stay true to your California roots, or who join us here on home ground to soak up our sunshine and great riding, we have also restocked our best-selling CALIFORNIA Jersey and Arm Warmers -- perfect for you, a loved one or friend to enjoy the spirit of beautiful California on two wheels.
GiddyUp.