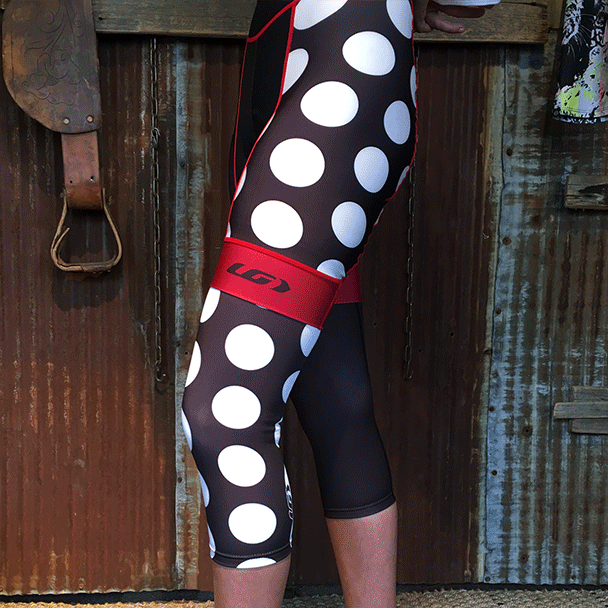 Even in California, it's chilly! Before jumping on my bike yesterday, I raced back upstairs to grab my knee warmers, and stuffed a pair in my back pocket for a friend.  While we love to up the cute-factor with a matching set of Knee Warmers, it's the long-term health of your knees that is the driving factor. We're spoiled here in CA. I don't know how you folks in CO and other cold states do it. Respect.
Make sure you wear knee warmers in temperatures below 60 degrees.
Exercise physiologist, Dario Fredrick of The Whole Athlete explains: Cycling Knees in Winter:>>
And, for added Holiday cheer, here's the song that was stuck on repeat in my head on yesterday's ride: Baby, It's Cold Outside:>>

Purchase your Knee Warmers here. They're almost gone for the season!
All cool-weather accessories here.