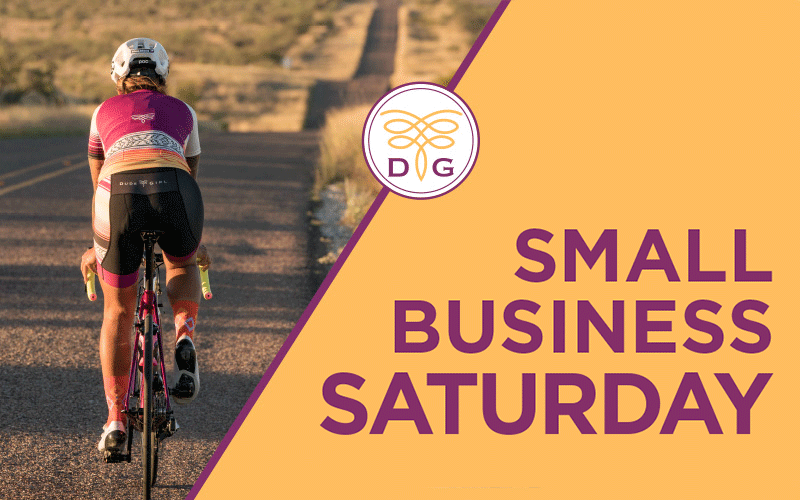 Did you know that Small Business Saturday was founded by American Express in 2010, and became an annual shopping tradition dedicated to supporting small businesses and celebrating communities across the country. It happens every year on the Saturday after Thanksgiving. That's today!
Small businesses are important to the economic and social fabric of our society, and we all play a part in their survival. We all understand the convenience of big box stores -- and we're not saying they should go away. However, as a small business, competition from chains, skyrocketing brick and mortar leases, and struggles getting website traffic all contribute to the challenge of small businesses making it. Every sale matters to a small business!
Of course small shops need to truly deliver value and service and a unique offering. Provided they do so, we ask you to vote with your dollars this Holiday season and support the many great smaller entities that add value to communities and make small towns unique and interesting. 
Here's what you might find while shopping small:
Unique products 
Better, more personalized customer service
Tactile, experiential shopping
You are helping ensure the survival and livelihood of communities
You are helping create meaningful jobs
Tax dollars go back to the community in which you are shopping.
Face-to-face transactions can be special. There are so many friendships and memorable acquaintances we've developed from our in-person transactions. We uphold traditional practices that have gone extinct within the big money corporations
 Dude Girl is small, local, and open for Small Business Saturday,
we aim to offer you products you can't find anywhere else, and we want to provide you with the best shopping experience and customer service. We welcome you to #ShopSmall Business Saturday.
Additional 5% OFF all day SATURDAY, NOV 25