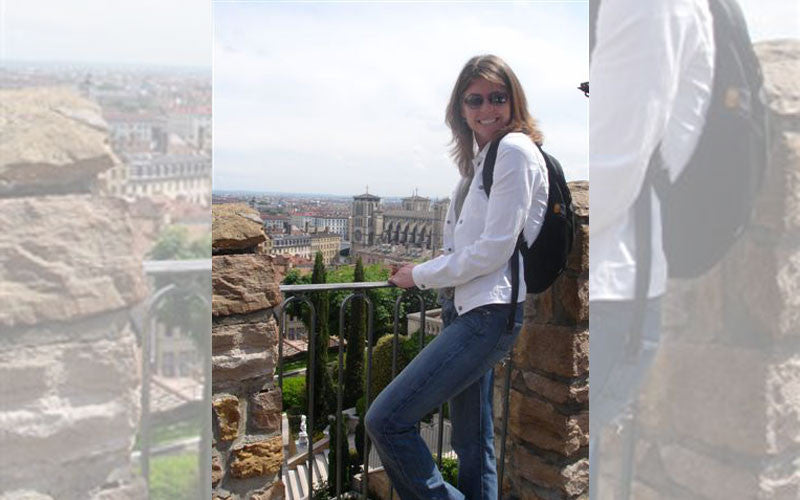 [This post was written and originally published May 2005.]
A practically bursting-at-the-seams Peugot 206 speeds us into the back alleys of the old section of Lyon. Cobbled streets separate two major rivers, the Rhone and the Saone, from the grandiose palace of white overlooking the city and monitoring our fun. We tuck into La Cour des Loges, once an old abbey built in the 13th century. Transported to another time.


Then awakened by our own hunger, we amble our cobbled path to Notre Maison (our house) and seat ourselves to a simply country dinner, typically Lyonnais, of Pig's Feet, Salad with Chicken Liver, Sausage stewed in red wine with Lentils, a carafe of wine of the region, decadent desserts of chocolate and pralines, and finally a bottle of Rum plunked down on the table not because we asked for it, but simply because the waiter noticed we were having a good time and encouraged us to stay and extend our evening enjoyment. Despite our instincts on some of the menu items, it was all delicious.

Laurent and Bruno, the proprietor, joined us at the table to confide and share as if we were old friends dropping by. We felt happy in this place. Happy enough to avoid returning to our hotel. It was midnight in Lyon. The nearby river beckoned us to stroll and to wander a few more narrow passageways, where we stumbled upon a lone musician singing to the rock walls and his dog, Venus. Another man, closing his restaurant, invited us in for a drink. Suddenly it's 2 AM in Lyon. Tonight was one of those perfect French evenings that I often have here – simple and yet so pleasant.
Favorite Moments:
Every restaurant named 'bouchon lyonnaise'
After dinner drinks with Bruno and Laurent
Discovering Cour de Loges