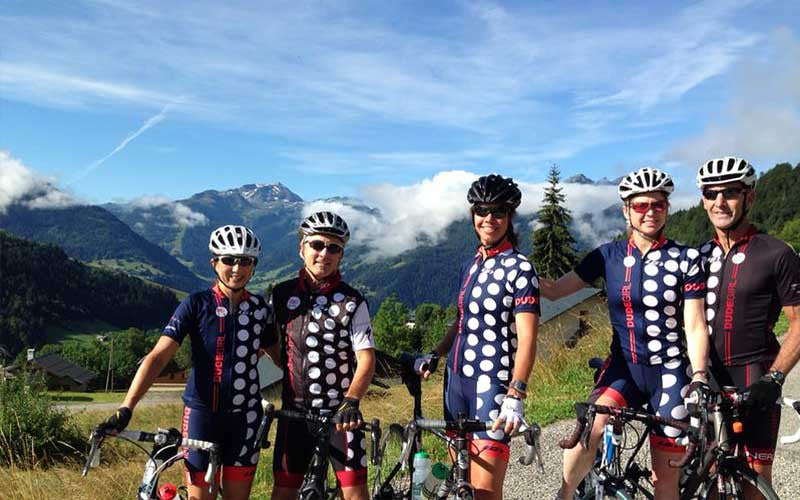 In 2003 I founded a boutique travel company and began organizing and leading tours to the French Alps smack-dab in the middle of one of the most exciting sporting events in the world, Le Tour de France! I'll never forget that first trip the summer of 2004, or the people — many of them still good friends today. I soaked up every ounce of The Tour I could, and every bit of the French countryside and culture. I fell in love with it all, and it has endured. 
I'm back again, sitting at the table of my friends, the Ludis, preparing for another tour. Fifteen of us will make our way through the French Alps. Starting in Chambèry, we'll head to the high Alps (les Hautes-Alpes), then down to the Provence Alps, where we'll climb Mont Ventoux the same day as the Tour. After celebrating this climb on France's Independence Day, le 14 juillet, we will return to Chambèry, having made a big loop in some of the most beautiful mountains on earth. J'aime les montagnes. 
I invite you to follow us on our journey through France for the next 13 days. I will post thoughts, pictures, and stories from our trip here on our web site. This place, the people, culture and The Tour are so much fun to share. Perhaps you will ride with us here in France next year! 
À bientôt!